English language learning environment for our learners. UCiL also provides the proof reading service based your needs.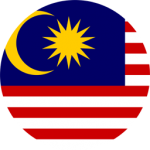 UCiL aims to improve the fluency and writing skills in Bahasa Malaysia for our learners. These services are open for international students only. 
UCiL delivers wide scope of services, which is flexible, and can be readily adapted to suit your specific requirements within the centre capabilities. 
For more details, please feel free to contact us .
Interested candidates can email:
The Office of Centre of University Courses and Innovative Learning at (ucil@uts.edu.my)